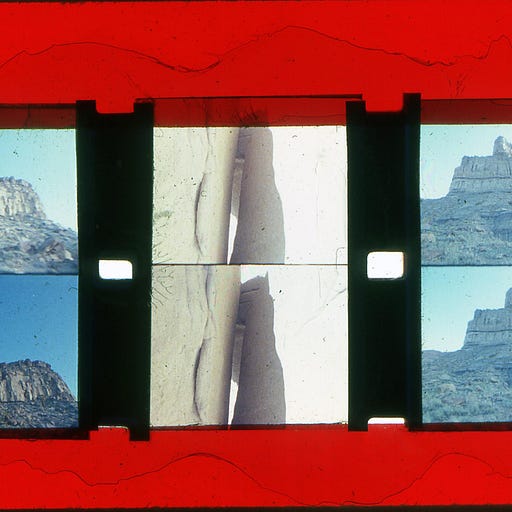 Dec 30, 2021 • 1HR 16M
Podcast #002: 2021 Rep Report
The year in repertory cinema from where we're located in London, Los Angeles and Dubai
Hello and welcome to Rep Cinema International. After an unplanned pause—due to travel, illness and holidays—I'm excited to be back with a new podcast.
For this episode, I spoke with archivist and film programmer Micah Gottlieb, based in Los Angeles, and Dubai-based artist, writer and film programmer Hind Mezaina. We discussed the year in repertory cinema, from where we're located in London, Los Angeles and Dubai, as well as through festivals and online programming. As you'll hear, even though this year has remained a strange and challenging time, it was full of cinematic events worthy of discussion.
You'll find links below to some of the festivals, events and projects we discuss. I hope you enjoy.
---
Podcast notes
New Los Angeles repertory venues:
Acropolis Cinema presents James Benning's Ten Skies (2004)
The Mahoning Drive-In Theater
Festivals:
Chameleon Street (Wendell B. Harris, 1990)
Chess of the Wind (Mohammad Reza Aslani, 1976)
Repertory screening highlights:
Online platforms/programs:
---
Endnotes
Thanks for listening. Subscribe if you're coming to this from the website and please share if you think others would like this. While the main channel is this Substack newsletter, you can also find Rep Cinema International on Twitter and in list form on Letterboxd.
Questions, comments or other inquiries: RepCinemaInternational@gmail.com