Rep Cinemas Virtual Meet-up 📽️〰️🖥️
Friday April 17 at 3:00PM UK time on Zoom
Hello and welcome to Rep Cinema International. Thanks for bearing with me during this time of uncertainty. This short update will mainly focus on the Rep Cinemas Virtual Meet-up this Friday April 17, along with a few other bits. While cinemas are closed, let's find ways to work together. Stay tuned for more updates in due course, and most importantly stay safe and comfortable wherever you are, please!
---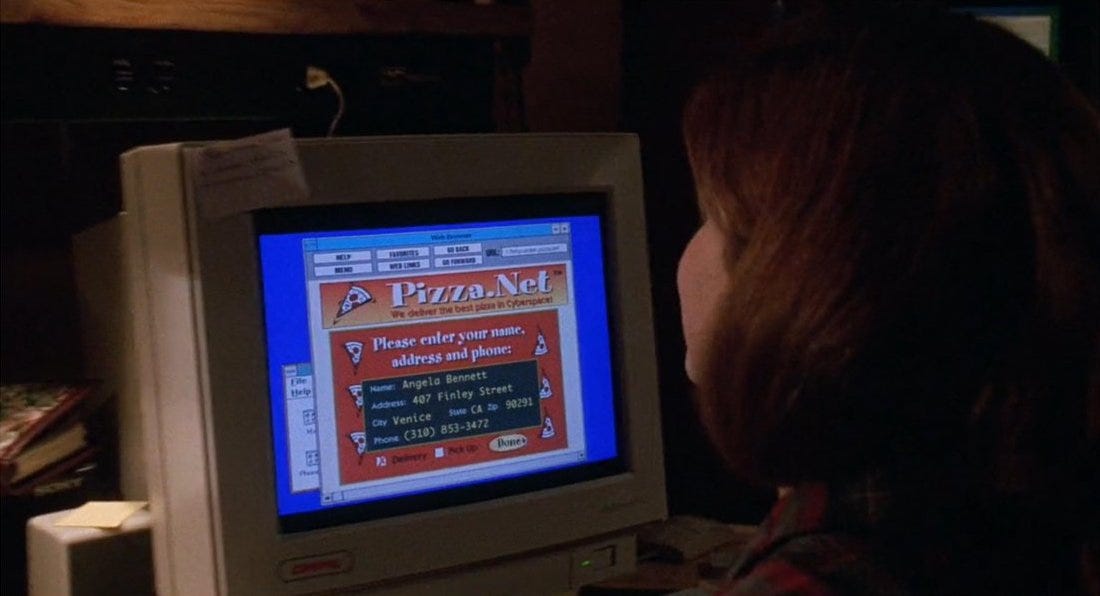 Rep Cinemas Virtual Meet-up 📽️〰️🖥️
Friday April 17, 2020
3:00–4:30pm UK time (BST)
via Zoom (link, no RSVP required)
The first Rep Cinema International Virtual Meet-up will allow us to gather and discuss the challenges that repertory cinemas, film archives, distributors and exhibitors face in the current and future situation, as well as hopefully some opportunities and ways of working together. In convening this meet-up, I hope that speaking and thinking together might create new connections, share helpful ideas and discover ways of collaborating across the field.
The format will be as follows:
Short introduction (5 mins)

5-minute presentations from speakers on their current challenges and ideas for the short and long term future. (40 minutes)

Questions for the speakers (40 minutes)
Speakers include:
Lauren Houlton (programmer & writer, London) will assist me with moderation. Speakers will be added to this list as they are confirmed and some form of post-meeting wrap-up will relate what is discussed.

⬇️⬇️⬇️ PLEASE LOOK HERE ⬇️⬇️⬇️
STILL ROOM FOR 1 MORE SPEAKER

Open Call: There are several spaces still open for speakers. If you would like to present, please email RepCinemaInternational@gmail.com with your name, location, any affiliation and a short description of what you'd like to speak about. I'm particularly interested to hear from people in countries different than the ones already represented, and to put together as wide a range of participants as possible.
---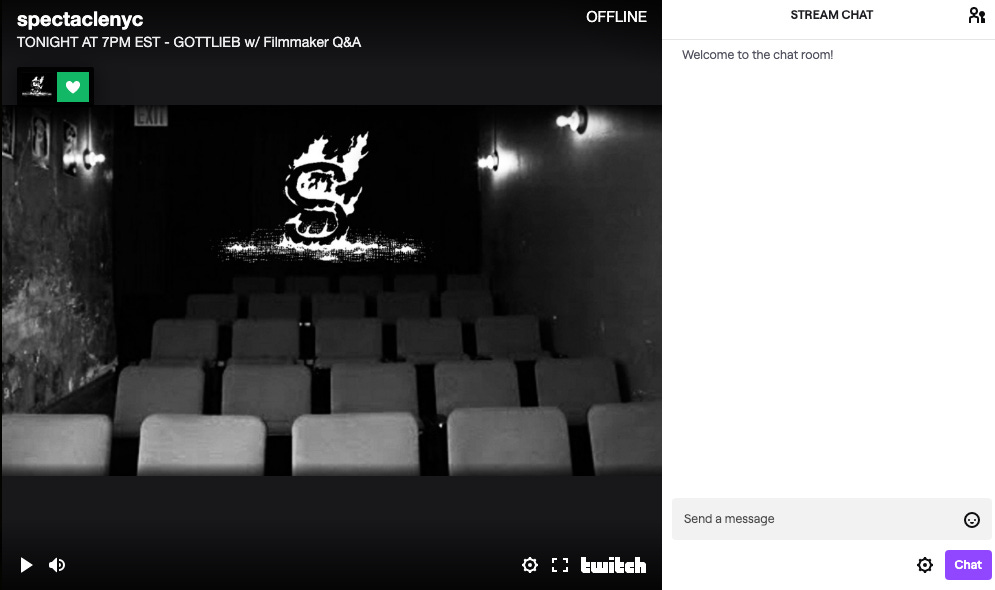 Hey, look at this
There's too much stuff out there and one way I'd recommend on focusing down from the constant barrage of recommendation-mania is to stick most closely to institutions or individuals you already follow or support—whether they are local to you or otherwise—and try to cut out the noise of everything else. If institutions are clogging up your inbox with YouTube links, DJ mixes and PDFs of articles, perhaps you might want to temporarily unfollow or unsubscribe, in favor or seeking out more of what you're looking for from friends and peers?
I've tried to avoid this type of hyper-recommending from Rep Cinema International, and indeed I'm not watching nearly as many films as I usually do, in favor of listening to music, doing a really excellent 1,000 piece puzzle or chatting with friends and family. That said, I did want to highlight a few efforts that seem to be shining brightly during this period.
---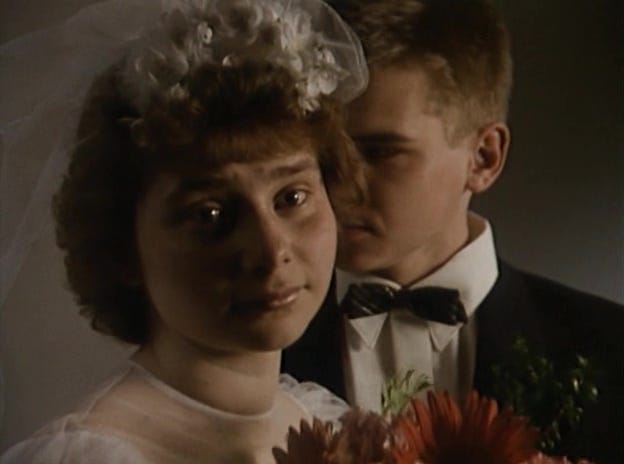 What about me?
I'm doing alright, thank you. I had programmed a big film series due to take place at European Media Art Festival in Germany at the end of April, which has been canceled, though the festival is publishing a catalogue which will feature the lineup and my curatorial texts. The festival is paying me and all artists who were selected whether their work is being presented online or not. Thank you for that, EMAF, and I hope other festivals and institutions will make good on fees which were already agreed on with staff, freelancers and filmmakers. I'll share this series when it goes up, especially because it was one of the most exciting I've ever been able to put together. Perhaps it will be able to happen elsewhere?
Recently I've published a short piece for the UK's MAP Magazine recommending a few specific films that are temporarily available for streaming, some of which are no longer online. I also chatted with Jesse Pires of Philadelphia's Lightbox Film Center about the filmmaker Derek May, a British experimental and documentary filmmaker whose works were produced by the National Film Board of Canada. We particularly focused on his 1970 experimental short film Pandora, which you can watch at the link. And I was invited as a guest speaker for a meeting of Scalarama Glasgow, in which I spoke with Scottish film exhibitors about taking activities online and the challenges and opportunities of the current situation. I'm also hard at work as part of the team programming the upcoming edition of the Berwick Film & Media Arts Festival. These are sort of the forms that my type of freelance film work takes at the moment!
I've also been investigating "going live" by testing out different software and platforms, having chats or playing music for myself and friends, trying to see what works and doesn't. Info for any personal, non-Rep Cinema International events like this will be posted to my website htshell.org and to my personal Twitter @htshell.
---
Job listings
---
Endnotes
Please email RepCinemaInternational@gmail.com to participate in the open call for this Friday's Rep Cinemas Virtual Meet-up! Info above in case you missed it.

Featured images: The Net (Irvin Winkler, 1995, US) // Spectacle Theater's Twitch stream // Face Value (Johan van der Keuken, 1991, Netherlands), one of 22 films in a series I was meant to present at EMAF 2020 this month, alas!
Thanks for reading! Subscribe if you're coming to this from the website and please share if you find this useful. While the main channel is this Substack newsletter, you can also find Rep Cinema International on Twitter, Instagram and in list form on Letterboxd.
If you would like to make a small donation to support Rep Cinema International and my work, you can do so at http://ko-fi.com/htshell.
Questions, comments or other inquiries: RepCinemaInternational@gmail.com