Hello and welcome to Rep Cinema International. This news report—back from a brief intermission after last week's two interviews—focuses on significant events, job opportunities, assorted links, news and ephemera related to repertory cinema around the world. These are things I pick up along the way and gather together, a random assortment of events, ideas, writing, projects and thoughts.
Thanks to all of you for subscribing and hello to all those who have just signed up, many from the recent mention on Criterion Daily(!). I'm consistently, pleasantly surprised to be gaining readership and very thankful for the comments and responses that I've received so far. Most new readers come from shares of this newsletter on social media, and it's much appreciated!
---
Repertory cinema highlights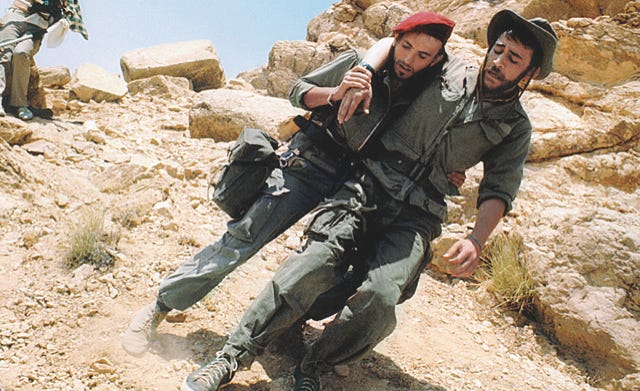 Liberation War Film Week at the Cinémathèque Algérienne (Algiers)
I thought this series of films focusing on the Algerian War of Independence was worth mentioning, as many know the most famous film in the series, The Battle of Algiers (Gillo Pontecorvo, 1966, Italy/Algeria), but probably not the others. The international selection of 13 films includes Youssef Chahine's Djamila (1958, Egypt), focusing on Algerian freedom fighter Djamila Bouhired and made while the war was still ongoing; controversial French Communist filmmaker René Vautier's To Be Twenty in the Aures (1972), his second Algerian War film after the 1963 documentary Peuple en marche; and three films made by Ahmed Rachedi between 1969–2015.

Harun Farocki at Cinémathèque de Tanger (Morocco)
Nine films by Harun Farocki, "a German director whose work had a decisive influence on the history of political film," are shown throughout February and March at the Cinémathèque de Tanger. Videograms of a Revolution (with Andrei Ujica, 1992), Inextinguishable Fire (1969) and War at a Distance (2003) are all worth watching, or re-watching, to think about the ways in which Farocki not only made films about political issues, but how he made films politically, really thinking through the ways one could construct films to break dominant modes of filmmaking and passive experiences of film consuming.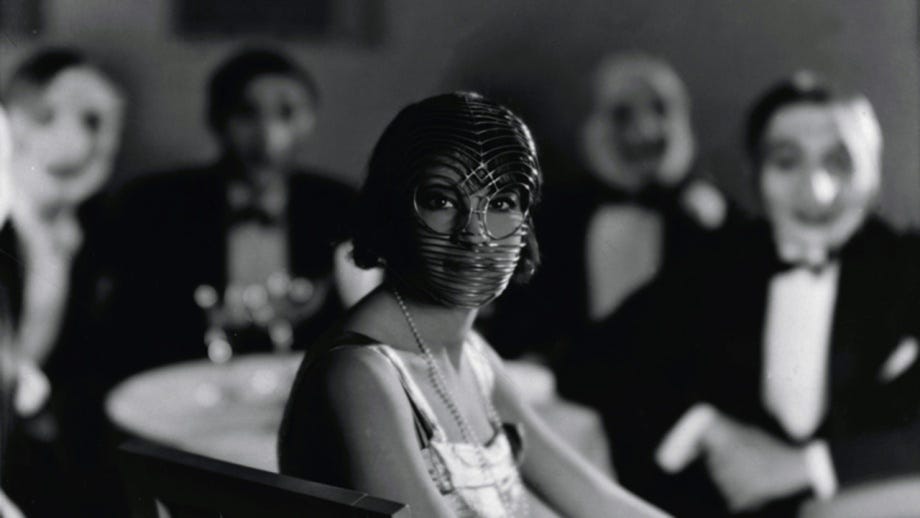 Black Light at Eye Filmmuseum (Amsterdam)
The really excellent Black Light retrospective at last year's Locarno Film Festival, curated by Greg De Cuir Jr., consisted of films from 1919–2000 highlighting "the representation of black identity in films." Eye Filmmuseum present their take on the theme, with the participation of De Cuir through his ongoing Avant-Noir project and several of the same titles shown in Locarno, for example Daughters of the Dust (Julie Dash, 1992, UK/US) and Putney Swope (Robert Downey Sr., 1969, US). Eye's series differs in its multidisciplinary focus on dance and theater, its specific focus on people of color in Dutch cinema and its inclusion of more recent films like Get Out (Jordan Peele, 2017, US) and Timbuktu (Abderrahmane Sissako, 2014, France/Mauritania).
A particular highlight appears to be One People (Pim de la Parra, 1976), a Dutch-Surinamese romance-and-decolonization hybrid. It was the first narrative feature made in the South American country, premiering at Cannes 1976 just seven months after Suriname's independence from the Netherlands. I'm not suggesting that the film is a masterpiece—it will have been made on the heels of de la Parra's "erotic comedy tetralogy" of sleazy X films, some with ridiculous titles like My Nights with Susan, Sandra, Olga & Julie (1975)—but I'm not suggesting that it couldn't be a worthwhile film to consider either.
---
Lots of cinemas around the world are closed right now
While speaking about exciting film screenings happening, I'd feel remiss to not acknowledge that due to the ongoing COVID-19/coronavirus epidemic, an increasing number of cinemas internationally are closing temporarily. Certainly cinema closures are widespread in mainland China—the second largest film market in the world—for measures of safety but also because distributors are delaying releases of new films, so there would be no films to show anyway. China's CGTN reports how this is affecting film production and exhibition worldwide and how closures are currently increasing in South Korea as well. In terms of repertory cinemas, the Hong Kong Film Archive warns visitors:
"All LCSD museums and cultural venues will continue to be temporarily closed until 2 Mar 2020 (Mon), and programmes held at these venues during the same period will also be cancelled, to tie in with the response level for Novel Infectious Disease being raised to Emergency Response Level and avoid people from gathering. As the Hong Kong Film Archive is closed on Tuesdays, the venue will be reopened on 4 Mar 2020 (Wed) at the earliest, but the actual reopening date will be subject to further announcement. The refund arrangement of cancelled programmes during venue closure will also be announced later. For other enquiries, please contact the Duty Manager at 9098 9387 (10:00 – 17:30 daily)."
Our friends at the Asian Film Archive in Singapore have been conducting temperature taking and collecting visitor information at their screenings this month, and all March screenings have been canceled. Of course, the most important thing is safety, but it's really sobering to think of the factors that can affect cinemagoing, something we all find so important. Keep informed of WHO advice and local advice. Stay safe everyone.
---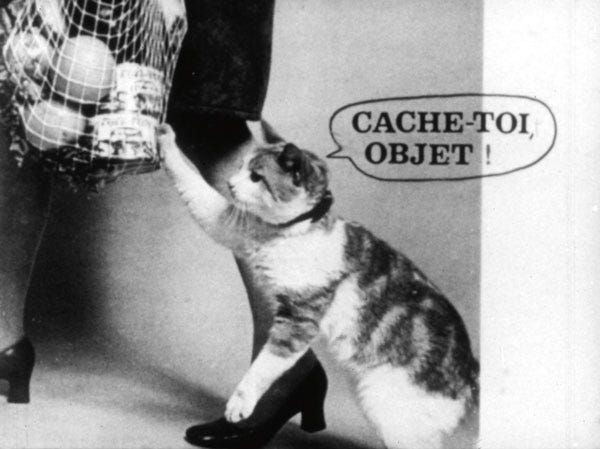 Reading
Is Berlinale over yet? Or has it just begun? I'm trying to avoid getting heavily sucked into coverage of it (saving that for the Democratic primaries) but I wanted to highlight that the Berlinale Forum Magazine can be viewed in its entirety online in PDF format, and as selected articles on the Arsenal website. Not only does it include full program notes and bios for the Forum 50th anniversary series and the lineup of the panel day, but also essays on the series by Diedrich Diederichsen, B. Ruby Rich, Anselm Franke, Luciano Monteagudo, Karina Griffith, Stefanie Schulte Strathaus, Nicole Brenez and more.
For the Brooklyn Academy of Music's blog, Dana Reinoos writes on Ida Lupino's The Hitch-Hiker (1953, US) and Terence Malick's Badlands (1973, US), the February double-feature in BAM's always excellent Beyond the Canon series. Reinoos finds that: "Badlands works as an appropriate title for both films[…] There's so much empty, barren land, so many places to go, but nowhere to hide in all that isolation."
Andrew Northrup, writing for Kinoscope on "Archive and Memory at IFFR 2020," finds that "One of the mixed blessings that has arisen from the wider availability of archives online is that they are often hastily uploaded to internet repositories with basic metadata and categorization, meaning that they occasionally enter into another state of limbo and are only found by those conducting in-depth research. As that saturation increases, archival-driven projects like the above will undoubtedly become more and more valuable and no less diverse in the formal sense, and their prominence at IFFR 2020, despite no dedicated strand for them, is perhaps an indication of their increased presence in years to come."
---
Job listings
Opportunities
---
Endnotes
Featured images: We Have Many Names (Mai Zetterling, 1976, Sweden) // To Be Twenty in the Aures (René Vautier, 1972, France) // Daïnah la métisse (Jean Grémillon, 1932, France) // On vous parle de Paris: Maspero, les mots ont un sens (Chris Marker, 1970, France)

More coming soon!
Thanks for reading! Subscribe if you're coming to this from the website and please share if you find this useful. While the main channel is this Substack newsletter, you can also find Rep Cinema International on Twitter, Instagram and in list form on Letterboxd.
Questions, comments or other inquiries: RepCinemaInternational@gmail.com
Rep Music International - updated with new/old tunes from Mongolia + UK + Uzbekistan