Interview: Karen Chan & Thong Kay Wee (Asian Film Archive)
Hello and welcome to Rep Cinema International. An important part of this publication will be interviews with programmers, archivists, distributors and many more—people who help repertory and archival films to the screen. These will generally be posted each Friday, but guess what you're receiving this one on a Monday. ͡° ʖ ͡°)
This week's interview focuses on the Asian Film Archive in Singapore, and I spoke with Karen Chan (Executive Director) & Thong Kay Wee (Programmer). They provided some good history of the AFA and its work both locally and across international borders, in the archive's focus broadly on Asian and Asian diaspora cinema with regard to collections, exhibition, research and preservation. We also chatted about State of Motion, the AFA's annual film and art event, spread across an exhibition, two intertwining film series and other events and programs, all with a focus on many different forms of archival media. It's a long and very interesting conversation. Enjoy.
---
To give some background on the Asian Film Archive, could you speak about its founding in 2005? What needs was the organization created to address and what do you see as its main functions? 
Karen Chan (KC): The Asian Film Archive (AFA) was singlehandedly established in 2005 by Tan Bee Thiam, a freshly graduated engineer who was into photography and filmmaking. He realised how difficult it was to find and watch independently made Asian films, for instance, titles that were seen within the film festival circuit but not within the reach of many. There were few dedicated film archives in Southeast Asia in the early 2000s and the issue of film preservation was barely getting any attention. AFA is the result of Tan's vision to set up a Pan-Asian institution that aspired to provide a repository for Asian films—many of which had yet to be archived in their own countries. The challenging film archiving scenarios in many Asian countries led Asian filmmakers to welcome AFA. Within the first year of the Archive's open call for the deposit of films, hundreds of titles and their related materials were submitted for preservation, illustrating the fact that many recognised the relevance and necessity of an archive that could potentially save Asia's cinematic heritage. 
AFA's mission is to Save, Share and Explore the art of Asian Cinema. It clearly outlines its main functions to preserve (save), provide and facilitate access (share), research, publish and discover (explore) Asian films that need a home and where new generations of researchers and audience can appreciate and be inspired by. 
How has the archive's focus on Asian and Asian diaspora cinema been productive in thinking across films which were produced both in Asia geographically but also in countries where Asian people make up a minority of the population? 
KC: AFA aims to become a hub for Asian cinema, an archive that people will think of when looking for Asian titles that they are unable to find, and a place where audiences can find invigorating and innovative programmes involving Asian films. One of AFA's key acquisition and selection policy is to particularly preserve films that are not archived by other archives or by institutions in the filmmakers' home countries. This helps to fill the gaps of providing a home and giving access to possibly lesser known but equally significant (in the various spectrum of concerns) films. AFA has also acquired Asian films left behind by laboratories and cinemas that have closed, identified films that other Asian archives may be looking for and facilitated the journey home for these films. We hope our efforts at working with different parties, archives, institutions will be able to save many more films. We are constantly finding platforms to showcase films and collections that may not have as many screening opportunities. Importantly, we are working towards creating a repository of Asian films that future generations can access and supporting film archives and filmmakers in their work. 
The AFA opened the 135-seat Oldham Theatre in May 2019. Could you describe the venue, its programming and audience?
Thong Kay Wee (TKW): Oldham Theatre is located at the National Archives of Singapore (NAS) and was occupied by Anglo-Chinese Primary School in 1887. The name Oldham stems from one of the initial missionaries sent to Singapore, Reverend William Fitzjames Oldham, who set up Anglo-Chinese School in Singapore in 1886. As a mark of respect to Bishop Oldham, the school hall was named after him. In 1995, NAS took over the building and retained the use of the name of Oldham for its sole lecture hall that was torn down and replaced with the current 134-seater theatre. This new theatre became operational in April 2019 and is equipped with 4K digital and 35mm film format projection capabilities to meet the needs of a film archive's programming.
The AFA, as a subsidiary of the National Library Board (NLB) in Singapore and the archiving partner of the NAS, has been tasked to present regular programmes at the theatre from May 2019. We are committed to our mission to preserve and promote the breadth of Asian cinema, and to carve a dedicated space to allow more audiences to experience the varying interests, cultures, histories, collections, directors and time frames of Asia and the Southeast Asian region. Our regular film programmes include limited runs of contemporary titles and restored classics, retrospectives, programmes framed around specific interests and academic research, and exchanges with other film archives. We hope to develop a platform for critical film watching by making a concerted effort to create exhibitions, post-screening discussions, organised panels and symposiums, with cultural histories, film and image making as key points of exploration.
I'm fascinated by your project State of Motion. How was this annual film and art event developed, and what are its main components? It seems that extending the event's scope across film and visual art would invite a wider audience to engage with your institution.
TKW: The National Arts Council (NAC) in Singapore first approached AFA in 2015 to participate in Singapore Art Week, an annual state-initiated platform showcasing a range of quality visual arts projects and exhibitions. This led us to think about the intersections between visual arts and filmic research, how the archive can be activated in different ways and how we could strategically engage a wider audience with overlapping interests. 
The practice of artist-researcher Toh Hun Ping, particularly his work on the Singapore Film Locations Archive, became a key site of departure and led to the inception of the State of Motion project with his participation in mind as our project researcher. He was involved in this capacity from 2016-2019, before being invited as an artist in the current 2020 edition. The project title is deliberately kept porous and evocative to accommodate multiple lines of inquiry, and the initial editions focused on site specificity related to film locations and cinema histories in Singapore. In the last two editions, the multidisciplinary platform has evolved beyond the state of affairs in Singapore to wider explorations on popular culture, art and cinema throughout a wider Asian region. 
The project is developed through exhibition-making by inviting curators and contemporary artists to engage with filmic material, cultural histories and latent discourses in response to the institution's diverse archival work. New artworks and performances are commissioned in every edition, while film screenings related to the research are organised. Guided tours have become a staple of the series and are activated to facilitate the mobility of knowledge amongst the public. 
State of Motion's 2020 edition is titled Rushes of Time, and "explor[es] the tension between the archival and the contemporaneous[...] look[ing] into ways in which artists and filmmakers act as living mediums to gather and animate personal and collective histories." Could you introduce us briefly to some of the artists featured in the exhibition and how their works illustrate this theme?
TKW: Collectively, the works in the exhibition have been curated by Cheong Kah Kit, Selene Yap and Tan Guo-Liang to consider the spatiotemporal qualities of the archive. Artists and filmmakers draw on lived experiences and collective memory to question an understanding of the archive and to complicate the idea of chronological time. Through the selection and juxtaposition of works, the exhibition unfolds through three distinct strands of enquiry:

1) How is a body of knowledge or history animated through fiction, performance, film?
2) Where archives are built to order and preserve our sense of time, how do artists create new notions of time out of archival materials?  
3) How can the body act as a repository of memory, and a tool for enactment?

Divided into two locations at the National Archives of Singapore ('The Archive') and two warehouse units ('The Warehouse') at 20 Depot Lane, the former accommodates independent archives within an official state archive and is more historical as a presentation and literal in its idea of a repository. Artist-archivist Koh Nguang How traces the artistic representation of the physical body in Singapore's performance art community from the 1980s onwards and proposes how an archive of performance art in Singapore may be organised, displayed and activated; artist-researcher Toh Hun Ping presents a personal archive of films and literature to gather and make available lesser-known or forgotten documents, both real and fictive, of 20th century colonial Malaya while bringing to light Sino-anarchistic movements during the era. Pioneering filmmaker Rajendra Gour's works from 1967-79 are also featured in the exhibition and by blurring the boundaries between film, documentation and documentary, they serve as an anchor point to think about the use of moving images as a means to archive. 
At The Warehouse, the afterlives of objects and gaps in official narratives are explored through the effects of personal and communal experiences. The archival thrust of this edition and the use of filmic research is exemplified through Nguyễn Trinh Thi's Everyday's the Seventies (2018) where she excavates history and revisits specific moments in time through the inclusion of historic film footage and personal footage in her work. Russell Morton's newly commissioned film work Saudade (2020) serves as an aural and visual archive narrated entirely in Kristang—a creole language that emerged during 16th century Portuguese colonial Malacca. He uses folklore and myths as narrative anchors and weaves his personal identity and allegorical storytelling into cinema to examine the origins of Eurasians. Sonya Lacey's works Pillows (2020) and Edit, cuttings (2018) draw connections between publishing, print and the moving image. The latter is an ongoing series of works on paper comprising images gathered from newspapers, which are washed to release the ink and collaged into new forms; while the former is a newly commissioned moving image work generated using found newspaper content overlaid in the printing press to create a kind of print equivalent of a double-exposure, a common filmic trope often used to show a dream-like state. Lastly, Pat Toh's new commission work Topography of Breath (2020) takes her interest in the individual body and its lived experience by installing 156 self-portraits and creating a performative event which reduces the human body to raw physical processes of breath, muscularity and movement.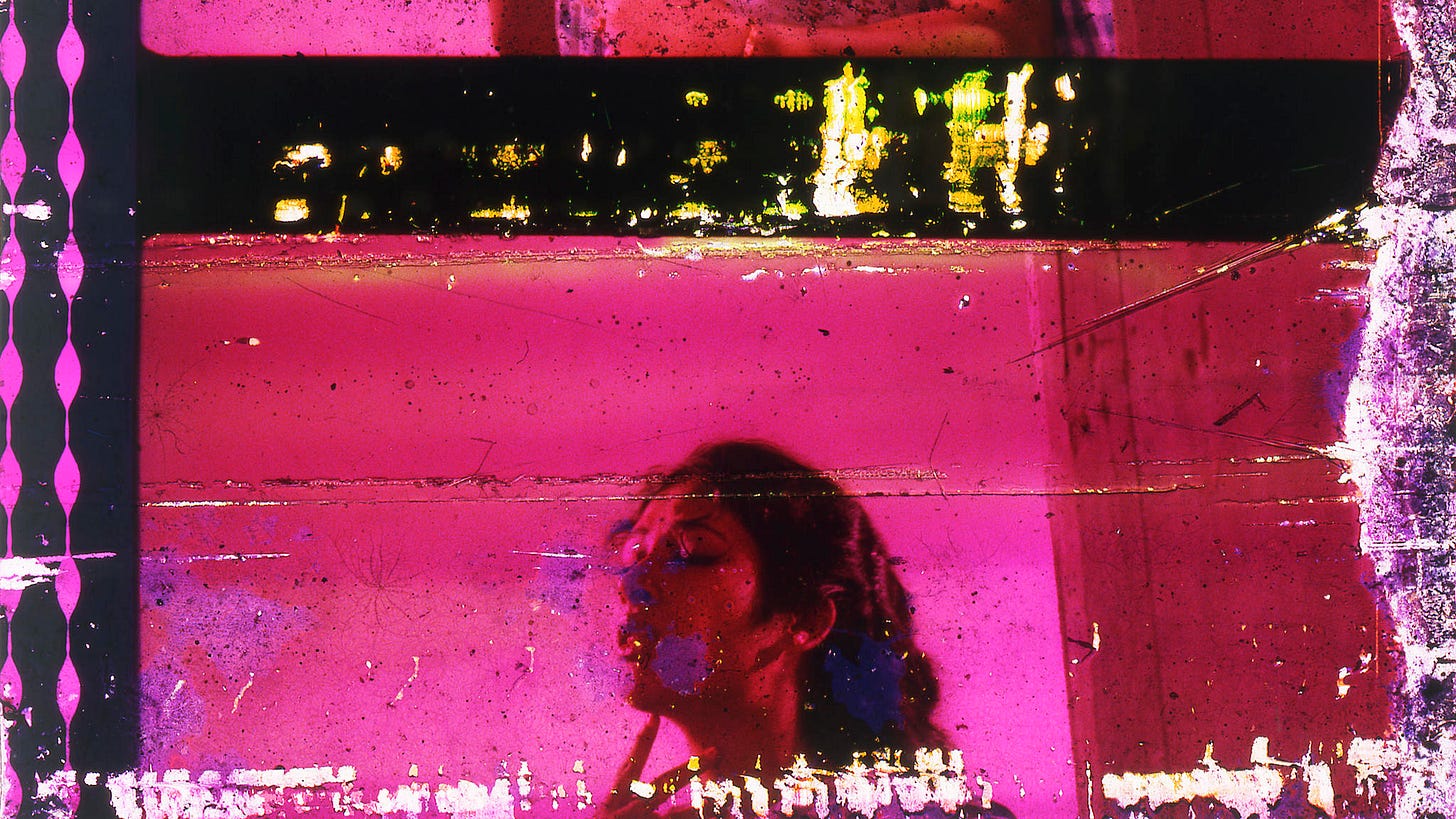 The Rushes of Time film program is split into two strands. The first, Animating the Archive, focuses on contemporary filmmakers and moving image artists engaging with "histories" in a broad sense through research, archival materials and other techniques. What were the organizing principles behind this strand and could you point to some films you'd particularly like to highlight among the 16 screening programs? 
TKW: Animating the Archive is a parallel film section to the themes of the exhibition and I wanted to extend the enquiry around the archival and the contemporaneous through cinema and further examine the potential of the filmic medium to (re)animate personal and communal histories. The organising principle starts with the line of inquiry from our exhibition curators: "While archives are built to order and preserve our sense of time, how do artists and filmmakers make a "new" sense of time out of past materials?" This idea of the "new" and its potential gave the impetus and ground to research on more strategies contemporary filmmakers and artists have employed in repurposing and deconstructing embedded visual histories. As a curatorial approach, the films we are looking for need to exercise an urgency and creative agency to produce new critical knowledge, while retaining the affect and emotional dimension the archival may possess.
That Cloud Never Left (2019) by Yashaswini Raghunandan plays not only with the boundaries between documentary and fiction, but also with what we as viewers expect from cinema's material audio-visual elements. It first documents the process of hand-made toys from discarded film reels in a Bengali village before splintering the film away into a phantasmagoric cinematic experience spilled forth from the reconfigured cinematic remains. The anthology Somewhere 4 Some Time (4✕相識, 2019), a film project partly initiated by the Taiwan Film Institute, finds affinities with our project as an example of an institutional film archive initiating activations of its collection. The series invited contemporary filmmakers to respond to a recently restored Taiwanese classic and pay tribute to an era of 1960s taiyu or Taiwanese cinema. The films Memories of my Body (2018) by Garin Nugroho and A Moon for my Father (2019) by Mania Akbari draw from the experience of the body as a site of both remembrance and reconstruction to reflect upon the traumas and histories of their nations in Indonesia and Iran respectively. As ruminations of materiality and screen culture, Raya Martin's 280 min epic Now Showing (2008) and Rania Stephan's iconic work The Three Disappearances of Soad Hosni (2011) both look back on cinema history as a means of critique and manifesting the relationships between youth, womanhood and nation. Lastly, the short film programmes—The People We Revisit, The Films We Remake, The Ghosts We Recall and The Structures We Resist—all exemplify methods in which artists and filmmakers from Asia have repositioned the archival to express something exceptionally new.    
Given the topic of Rep Cinema International, I'm particularly interested to know more about the second strand: Accessing the Archive. It's made up films from the Asian Film Archive's collection, many of which are new or recent restorations, others of which are prints deposited with the collection. Could you tell us about some of the works in this strand? 
KC: The idea with this strand was to present some of the titles within AFA's collection that showcase the archive's unique role in enabling these films to be seen once again. Restoration is possible only because the original film elements were preserved and AFA, like many archives, utilise restoration as a means of advocacy to emphasise the importance of preservation. 
Permata Di Perlimbahan (Jewel in the Slum, 1952) is regarded as Singapore's first feature to be directed by a Malay director and is currently the only known feature that exists on the highly flammable cellulose nitrate-based film. They Call Him Chop Suey (1975) and They Call Her…Cleopatra Wong (1978) were Singapore-Filipino productions that capitalised on the popular kungfu genre made famous by Bruce Lee. It took AFA some years to locate film elements of They Call Her… Cleopatra Wong in Filmarchiv Austria and Danish Film Institute that eventually made the restoration of the film possible. Pinoy Sunday (2010) and Miss Wonton (2001) were digitised with the assistance of the Korean Film Archive through an Asia-Pacific archives collaborative agreement. These two titles reflect the diversity of the Asian diaspora—Ho Wi Ding (Pinoy Sunday) is a Malaysian filmmaker based in Taipei, making a film about two Filipinos in Taiwan; Meng Ong (Miss Wonton) is a Singapore-born filmmaker who graduated from NYU film school and made his first feature centred around a Chinese woman in New York City. The short film programme gathers the early works of filmmakers that the AFA archived and who are now established voices within the cinema of their countries.   
I'm interested to know more generally about the Asian Film Archive's restorations and how they are made available to cinemas and festivals?   
KC: The AFA started working on film restorations only in the last couple of years when we had acquired collections where there were original film elements for us to work with. These elements were unfortunately in deteriorating conditions that necessitated action, or we could lose the film(s) forever. After AFA's Cathay-Kris Malay Classics film collection was successfully inscribed into the UNESCO Memory of the World Asia-Pacific Register in 2014, we were able to secure funding to start on some restorations.  
We try to get our restored films to local and international audiences by facilitating loans for international festivals and archives, supporting community and student events, and working with screening venues. We were immensely excited that our restored version of Batch '81 (1982) by Mike de Leon, one of the earliest directors to donate his works to AFA, premiered at the 74th Venice International Film Festival classics section, subsequently travelling back to screens in Manila, MoMA (New York), and Australia. Gado Gado (1961) by S. Roomai Noor, one of AFA's earliest restorations screened at II Cinema Ritrovato, one of the world's major festivals on film restoration. Ring of Fury (1973) by Tony Yeow and James Sebastian, Singapore's only martial arts film enjoyed a re-run in a commercial cinema while travelling to different regional cities and beyond. 
Beyond screenings, AFA has also published restored titles like the Cantonese-language Nanyang Trilogy (1957) into a collectors' limited edition DVD/blu-ray box-set with commissioned essays to allow for a slice of this rare cinematic heritage to be enjoyed in homes.  
Finally, I'm very happy to see your volunteer program explained clearly on your website. Most archives aren't so open as to advertise for volunteers to work with film archival materials, and often students or other interested people need to work their way up the ladder before they can even step inside a film archive. I'm sure there are practical reasons for that, but I'd like to hear about your experiences as an institution working with volunteers in the area of film preservation specifically. 
KC: Volunteers have always played a major role in many aspects of AFA's operations. Given the grassroots beginnings of the archive, almost everyone who worked with AFA were volunteers as there was no funding then for paid work. A volunteer helped set up AFA's website and volunteered with AFA for over a decade. As the archive grew, volunteers continued to play a pivotal role. They assist with cleaning and re-canning of films, cataloguing, scanning related materials like photographs for preservation, helping at front of house for events, writing articles, lending their photography and videography skills, and even being translators with foreign speaking guests. We are ever grateful for the numerous individuals who have so generously shared their expertise and time with AFA. The many students who have passed through our doors as volunteers and interns come back as working professionals, bringing with them friends and introducing AFA's work to more people who have not been exposed to film preservation and Asian films. We hope volunteers can help advocate for AFA and to generate greater awareness on the urgency of preservation.
---
Endnotes
Thank you to Karen Chan & Thong Kay Wee of the Asian Film Archive for speaking with me. I'd also like to thank my friend Viknesh Kobinathan (also of the AFA) for connecting me with them.

I'd also like to acknowledge that the Accessing the Archive strand of State of Motion was curated by AFA's Archivist Chew Tee Pao.

This Friday, the third interview of Rep Cinema International will be published. It will be a conversation with Sahraa Karimi of the Afghan Film Organization.

The featured image in this newsletter is of That Cloud Never Left (Yashaswini Raghunandan, 2019, India) which screens at the AFA as part of State of Motion.
Thanks for reading Rep Cinema International and subscribe to get this newsletter directly sent to your inbox. While the main channel is Substack, you can find Rep Cinema International on Twitter @RepCinemaIntl and on Instagram @RepCinemas. I've also made a list of featured films on Letterboxd. Questions, comments or other inquiries: RepCinemaInternational@gmail.com.