Interview: Jesse Pires (Lightbox Film Center)
Hello and welcome to Rep Cinema International. Today's interview is with Jesse Pires, Director and Curator of Lightbox Film Center, Philadelphia's premier venue for film and moving image art. Jesse is a curator with a record of boundary-pushing programming across many years, having organized major projects such as Pop Cinema: Art and Film in the UK and US, 1950s–1970s (2010), Mixed Messages: Marshall McLuhan and the Moving Image (2012) and Free to Love: The Cinema of the Sexual Revolution (2014), among many others.
A huge announcement in April 2019 rocked the film scene in Philadelphia, which for some perspective is the sixth largest city by population in the United States. It was announced that International House Philadelphia—the non-profit organization and building which housed and funded Lightbox Film Center and its predecessor film organizations since the mid-1970s—was to be retooled, all staff laid off and its building sold. Thankfully, a subsequent news story in October 2019 announced that Lightbox Film Center was to be moved across the city to Philadelphia's art school University of the Arts. The new Lightbox Film Center opens this weekend, after remarkably only a one month programming hiatus. There are certainly many new things to be worked out, but it's heartening that a solution was made to continue this vitally important film program.
I'm also excited about this conversation as it brings me back to my earliest period working in film exhibition. From 2008–14, I worked for the cinema at International House Philadelphia, starting out as part-time box office staff. It was an eye-opening experience. I saw film after film which challenged my assumptions of what cinema could be; works by Joyce Wieland, Alain Robbe-Grillet, Chick Strand, Sara Gómez, George Kuchar, Shirley Clarke, John Akomfrah and so many more remain vivid cinema memories. I worked in a variety of roles over the next six years, in the course watching hundreds of films, learning projection, getting hands on experience cataloging and archiving paper and film print collections, and eventually programming many screenings and series myself. It's through the knowledge, generosity, friendship and encouragement of former colleagues like Jesse, Robert Cargni, Renae Dinerman and Jesse Kudler that I've been able to continue my work in cinema all these years later.
---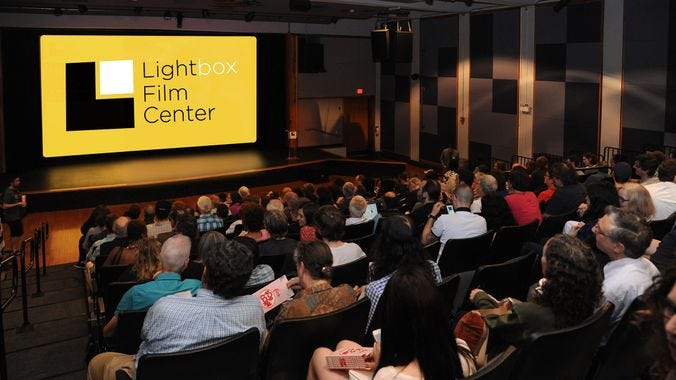 Thanks for speaking with me, Jesse. To start off, could you give a history of the previous era of Lightbox Film Center?
Jesse Pires (JP): Thanks, I'm thrilled to get to speak with you about Lightbox. As far as the history of the program goes, we have to go back to the mid-1970s when Linda Blackaby started showing mostly international films on 16mm in West Philadelphia under the banner of the Neighborhood Film Project. Most of these screenings took place at International House which was a residence for international students. The project eventually became a permanent part of that space and over time renovated the theater to include 35mm projection. Linda, in conjunction with International House, created the Philadelphia Festival of World Cinema in the early 1990s, while continuing to screen films year-round. The program continued after Linda's departure in the late 1990s with several directors, most notably Michael Chaiken.
Over the last few decades, the venue has developed into a sort of laboratory for film programming, partnering with a variety of local arts institutions, hosting various festivals and other large scale events. Having briefly worked for the Neighborhood Film Project after college, I longed to bring a specific identity or brand back to the program again, so I worked with my colleagues to create Lightbox Film Center, which became the official name in 2017.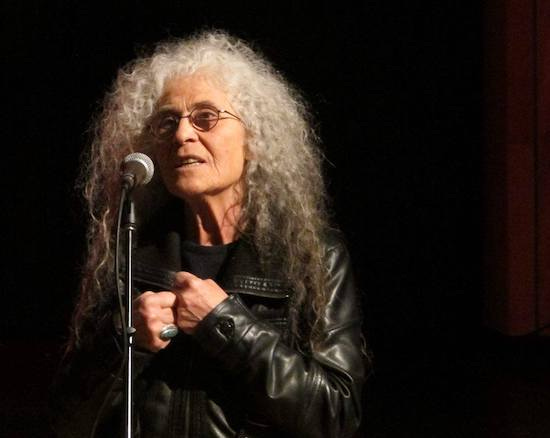 We worked together at International House Philadelphia (IHP) from 2008–14 and even during this relatively short period in your history with the organization, I can recall many dozens of highlights. If you had to think about some of the most memorable programs you've programmed—or even just attended—at IHP/Lightbox Film Center, what are a few that come to mind?
JP: Yes, there are so many screenings that made their mark on me both as a programmer and as a spectator. I have a very fond recollection  of spending time with Babette Mangolte while she was here in 2015 presenting and discussing her film work. We screened her collaborations with Chantal Akerman, Yvonne Rainer and Sally Potter, along with her film The Sky on Location (1983, US). She was one of the most dynamic and delightful artists I've had the pleasure of working with and of course her work is so fascinating and under-appreciated.
Another program I often recall is a Jordan Belson retrospective we presented in conjunction with the Center for Visual Music which happened over a particularly hot Fourth of July weekend. I was anxious about doing such a specialized program on a holiday weekend but we ended up with over 200 people packing the house. It was amazing. 
After the closing of IHP on December 31, 2019, Lightbox Film Center became part of University of the Arts (UArts) in Philadelphia. This new version of Lightbox Film Center holds its first screenings this weekend, but can you explain how this new partnership came to be and the process in getting up and running at the new venue?
JP: Right. Well, at the beginning of last year I was informed that International House was planning to sell the building that has housed Lightbox for all these years. As Lightbox was not its own separate organization, we found that the best way to maintain the vision of the program and continue to serve our audience was to find another organization willing to house us. Ideally this would be an institution with a similar mission and the ability to keep Lightbox operating at roughly the same capacity as it was.
After many discussions with a handful of organizations throughout the city, UArts stepped forward and it immediately seemed like a natural fit. In addition to taking on the program, they had already been planning to build a new screening room which will soon be the future home of Lightbox. The agreement was to transfer the program and some of its key assets to UArts, and I would come on board as Director and Curator. It's certainly exciting, especially to be part of a university with a fantastic student population and faculty, but there are surely challenges ahead. Any time you change locations and pause programming there's a risk that it won't be the same. I'm hopeful that the upcoming season allays any fears that Lightbox's bold, unique vision has been compromised. If anything the move has strengthened my commitment to making Lightbox a leader in moving image exhibition.  
I'm guessing the partnership with UArts will bring some new aspects to the Lightbox Film Center program. Will you be working more with students of the university? Will you have access to different spaces and resources that weren't available at IHP?
JP: Yes, as I said, I think UArts is a great fit for Lightbox. It's a school where a multitude of artistic disciplines intersect so there are plenty of possibilities for working with students and various departments on projects. And there are several venues on campus where film screenings can happen as well as several galleries where work could be exhibited alongside of film programming, something I've done in the past and want to explore more in the future.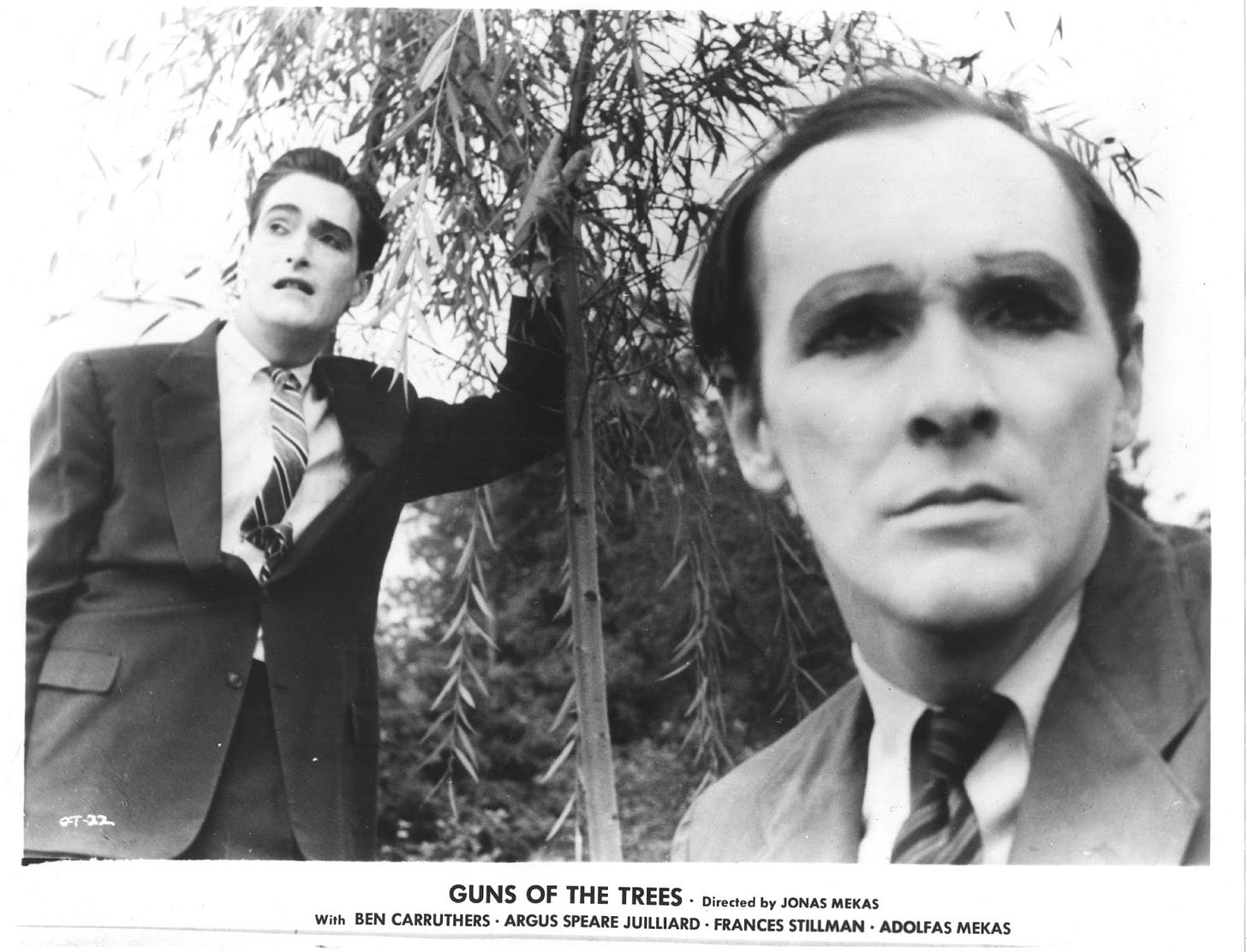 What do you have in store for the first few months of Lightbox Film Center at UArts program? Can you speak at all about what you're working on throughout the rest of this year?
JP: The opening weekend is pretty massive, Matthew Barney's Redoubt (2019, US) followed by the new restoration of Bela Tarr's Sátántangó (1994, Hungary). Later this spring we'll screen Pedro Costa's Vitalina Varela (2019, Portugal), which should look spectacular on the big screen. I'm always eager to bring UCLA's latest touring Festival of Preservation program to Lightbox and I have that lined up for May. A little later in the year I'm looking at bringing Anthology Film Archives' new print of Jonas Mekas' Guns of the Trees (1961). I also have some larger projects on the table that I'm hoping to get working on for 2021.
In general, can you characterize your approach to film programming? How do you think about composing a season of films at Lightbox Film Center? Are there certain types of films, eras or regions that you're particularly drawn to and others less so?
JP: I think it's important to know your audience and to have a sense of the arts landscape of the region so the program fills a particular niche. I'm certainly drawn to certain types of films and eras; I spend a lot of time thinking about the films of '60s and '70s that are difficult to see. Lightbox programming is mostly historical/repertory films but I feel it's important to put those films in conversation with contemporary work that is similarly innovative and perhaps more urgent. I spend an enormous amount of time laying out each season so that I can step back and see something that is diverse, well-rounded and can't be seen anywhere else in the city. I'm an enthusiast, I want to create a space that tells the story of cinema from as many perspectives as possible.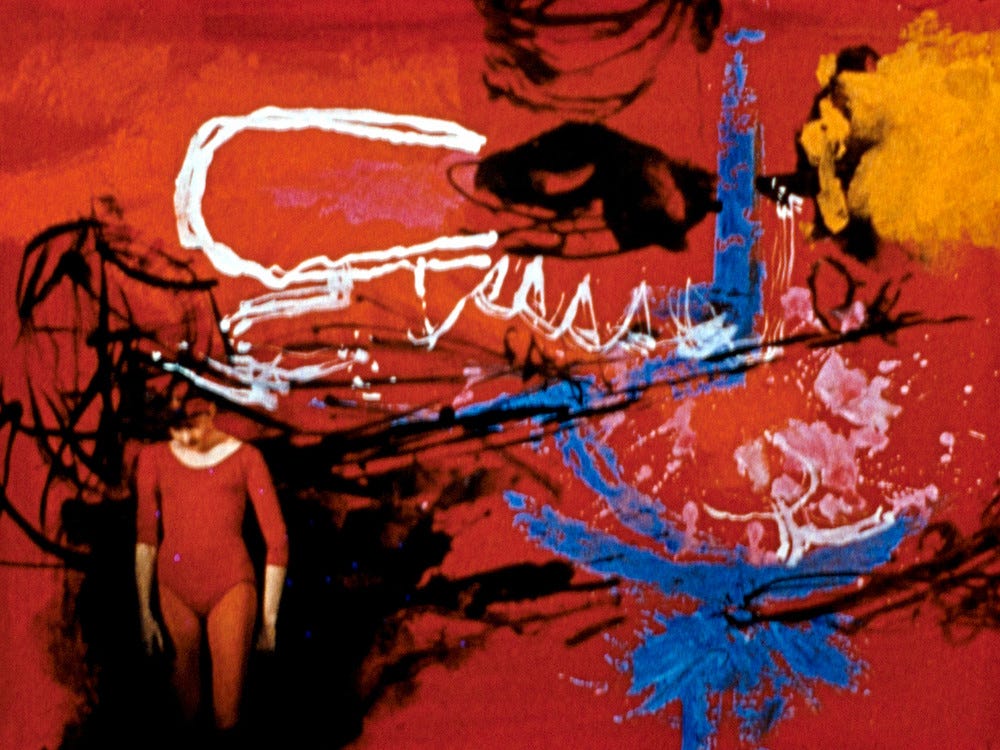 One of the most ambitious projects you achieved in the final era of Lightbox Film Center at International House Philadelphia was Dream Dance: The Art of Ed Emshwiller, a retrospective that included an exhibition, film series, new restorations of films in collaboration with Anthology Film Archives and a catalogue co-published with Anthology Books. Can you give some background on this project and whether it's possible for other venues to host the film series as well?
JP: I was somewhat familiar with Ed Emshwiller's films and had recently included one in a program I'd organized for another venue. As I started doing more research into his work, it occurred to me that there really hadn't been any major surveys of the films and videos. I contacted Carol Emshwiller who put me in touch with her kids and they graciously allowed me to explore his archive. Once I was able to fully grasp the extent of his work from science fiction to computer art, I was absolutely emphatic about doing a retrospective. I think he's one of the great unsung heroes of American art. I hope that with the book and new restorations he gets another chance to shine.
The films will be screened at Anthology Film Archives beginning later this week [February 20–28 in New York, info here] and I hope there will be more screenings at other venues, particularly because there are a handful of fantastic, rare films that have surely not been screened in decades. 
---
Endnotes
Thank you very much to Jesse Pires, Director and Curator of Lightbox Film Center, for speaking with me in advance of the organization's new venue opening this weekend. You can also find Lightbox Film Center on Facebook, Instagram and Twitter.

Images: Lightbox Film Center's former home at International House Philadelphia, now closed; Babette Mangolte at Lightbox Film Center, 2015; Guns of the Trees production photo (Jonas Mekas, 1961, US); Dance Chromatic (Ed Emshwiller, 1959, US).

The next interview is with Dara Ojugbele & Steve Macfarlane who—along with Marta Zeamanuel—have programmed the upcoming series It's All in Me: Black Heroines, opening this week at MoMA New York. Expect it later this week, along with another news roundup.
Thanks for reading! Subscribe to Rep Cinema International if you're coming to this from the website and please share with friends/colleagues if you find this useful. While the main channel is this Substack newsletter, you can also find Rep Cinema International on Twitter @RepCinemaIntl, on Instagram @RepCinemas and in list form on Letterboxd.
Questions, comments or other inquiries: RepCinemaInternational@gmail.com.
Rep Music International
- updated with new old music from Ethiopia, UK and USSR