Interview: Dara Ojugbele & Steve Macfarlane (It's All in Me: Black Heroines)
Hello and welcome to Rep Cinema International. Today's interview is with Dara Ojugbele & Steve Macfarlane who—along with Marta Zeamanuel—have put together a wide-ranging film series called It's All in Me: Black Heroines, taking place at MoMA in New York from today, February 20, through March 5. The interview breaks down a lot of curatorial decisions that went into shaping the series, which "celebrates both a wide range of representations and potent expressions of growth and self-assertion by black women and girls" across films made between 1907–2018, all drawn from the museum's vast film collection. It's one of a number of initiatives put together by the museum's Department of Film (since the museum's re-opening in October 2019) that have looked inward towards their institutional history relating to films shown, collected, distributed and otherwise championed since the founding of the MoMA Film Library (now the Department of Film) in 1935.
Note: Due to the formatting capabilities of this newsletter, image credits are listed in the Endnotes below, as usual.
---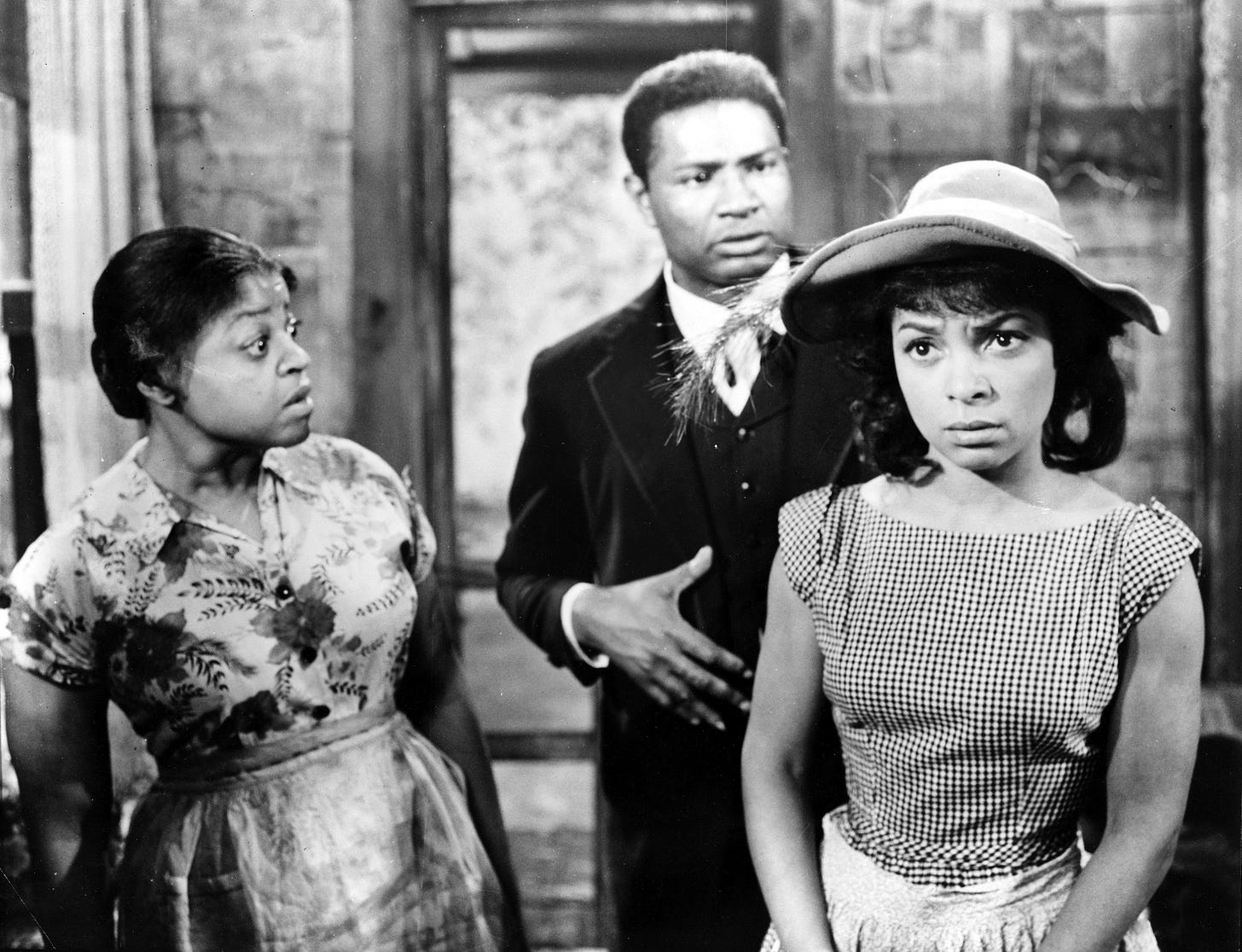 Thank you Dara and Steve for speaking with me. Could you introduce yourselves and say a bit about your work in film programming?
Dara Ojugbele (DO): My background is in the visual arts, with a primary focus on painting and drawing. Around 2013, after graduating college, a growing interest in film, and more specifically African cinema which I had seen very little of by that point, led me to the African Film Festival, Inc. (AFF), a nonprofit organization that produces year-round community and education programs, and the annual New York African Film Festival. I have been working with AFF, under the mentorship of its founder and director, Mahen Bonetti for a few years now and am currently program manager there. It's All in Me: Black Heroines is the first film series I have co-organized outside of my work with AFF.
Steve Macfarlane (SM): Personally, my aim is to excavate movies and moving image works that have fallen off the radar and live outside the concentric, celebrity, director or franchise-obsessed conversations making up 98% of mainstream film culture today. Some of this happens at the all-volunteer microcinema Spectacle, in Brooklyn; that's a space for challenging the accepted cinephile canon. I've also programmed at Anthology Film Archives, Lightbox Film Center in Philadelphia and the National Museum of African-American History and Culture in Washington, D.C., among others.
You two worked together with Marta Zeamanuel (MoMA Film Department) to put together It's All in Me: Black Heroines, running from February 20–March 5 in the museum's cinema. How did this idea emerge? Which came first: the theme, title or a selection of the films?
DO: This program is part of a larger project of series that showcase films in MoMA's collection. The series started as an exploration of films that portray stories of Black resistance. We then decided to narrow it down and focus on Black women's unique experiences with representation, on and watching film. The series became an opportunity to call attention to the problem of misrepresentation and underrepresentation of Black women in cinema and other media, and showcase films that defy and provide alternatives to perpetual and harmful stereotypes about Black women that have dominated the conversation in the past. Each film in the series, in its own way, provides a more authentic connection to Black women's expression, stories and experiences.
SM: It's no secret that February is Black History Month and March is Women's History Month [in the United States –Ed.], but I appreciate the idea of a film series coinciding with either without feeling like a rote obligation. (Obviously every month should be Black Women's History Month.) Marta set the title early on, and it was great having it as a barometer in subsequent programming discussions. We wanted to reject the kind of racist stereotypes mentioned by Dara, but also insidious forms of artistic discrimination performed against Black women, particularly within the studio system. This erasure and the search for alternatives are explicitly engaged in Julie Dash's Illusions (1982) and Cheryl Dunye's The Watermelon Woman (1996), which is the opening night double bill.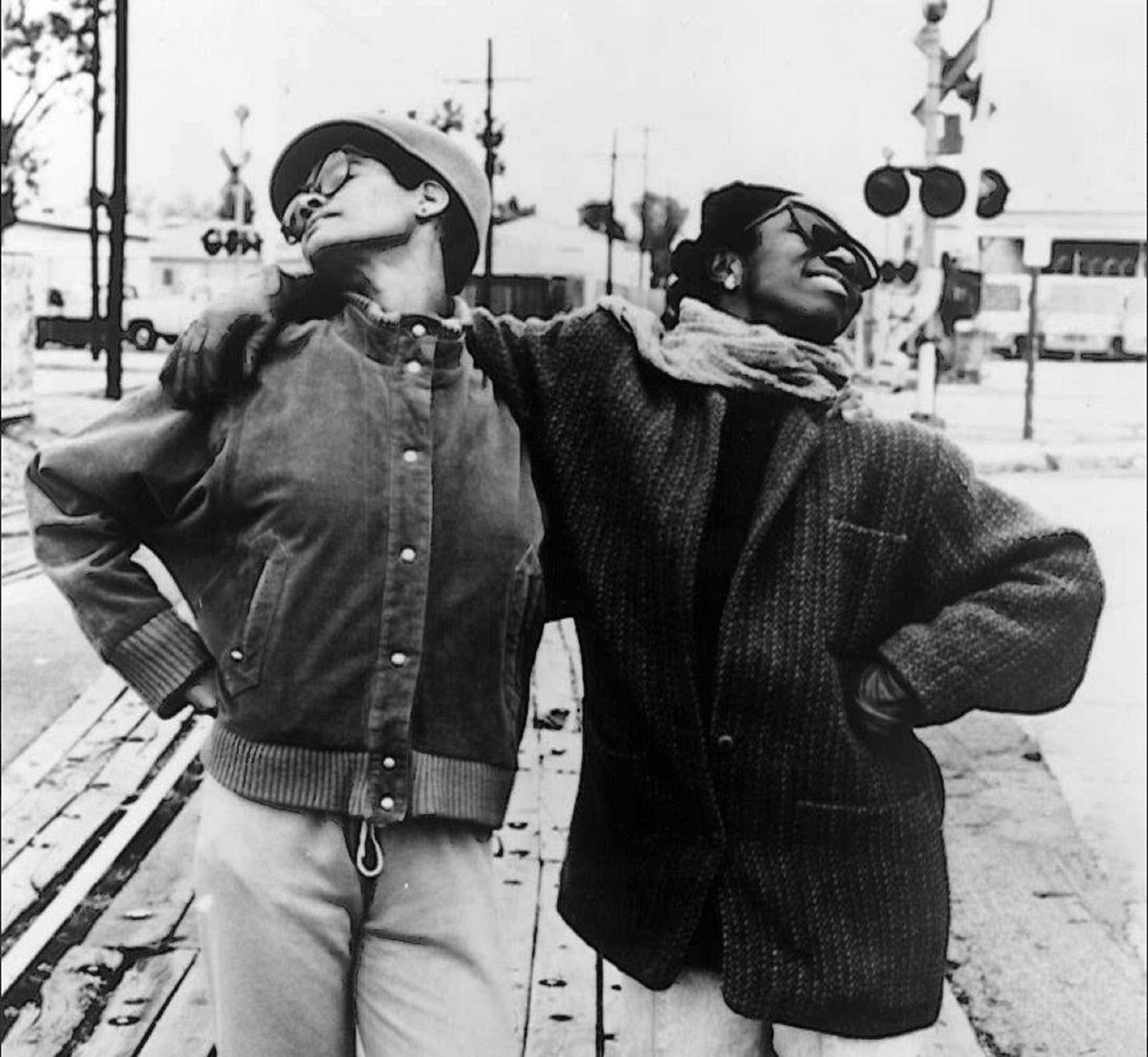 The series is comprised of 40 films, both shorts and features, from MoMA's film collection. What was the research process like in terms of working within the collection, and how did limiting the focus to the museum's collection end up informing the selections you made?
SM: In the case of Black heroines, the challenge to pull exclusively from the permanent collection was irresistible. Sometimes there's a single work featuring a performer, or by an artist, who went on to have a more varied career outside cinema. With the shorts programs, I especially wanted to include "Black heroines" on the other side of the camera: honoring pioneers like Alile Sharon Larkin and Zeinabu Davis, but also straddling performance art and video installation.
I'm a big fan of poet and journalist Thulani Davis, who made Why Howard Beach? with Paper Tiger Television in 1987, and also wrote the screenplay for the "hood classic" Paid in Full (2002)—so we looked her up in MoMA's database. We found a short piece called Thulani, from the archives of the video artist Doris Chase: she had filmed Thulani giving a live poetry performance, but Thulani herself had never seen the edit in MoMA's collection. Then it turned out Thulani had an alternate cut which had never made it to the Museum, so we're showing both, and talking about the differences. María Magdalena Campos-Pons' Baño Sagrado (1991) will be screening as well, plus Ngozi Onwurah's The Body Beautiful (1991), and all three of those artists will be in conversation. To me that's a testament to the richness of the series concept.
DO: We went in with knowledge of certain titles in MoMA's collection and then searched through the film database for any others we could find featuring Black women, that spoke to the theme. We then reviewed the films we found and selected the ones which displayed examples of heroism in their own refreshing and unique ways. The 1987 documentary, On Becoming a Woman: Mothers and Daughters Talking Together by Cheryl Chisolm, for instance, is a fun and heartfelt look at mothers and daughters discussing sex and development openly and candidly. It shows these women diving into necessary conversations surrounding self-care despite how uncomfortable it can be, and getting it all on camera to be available as a resource for other women.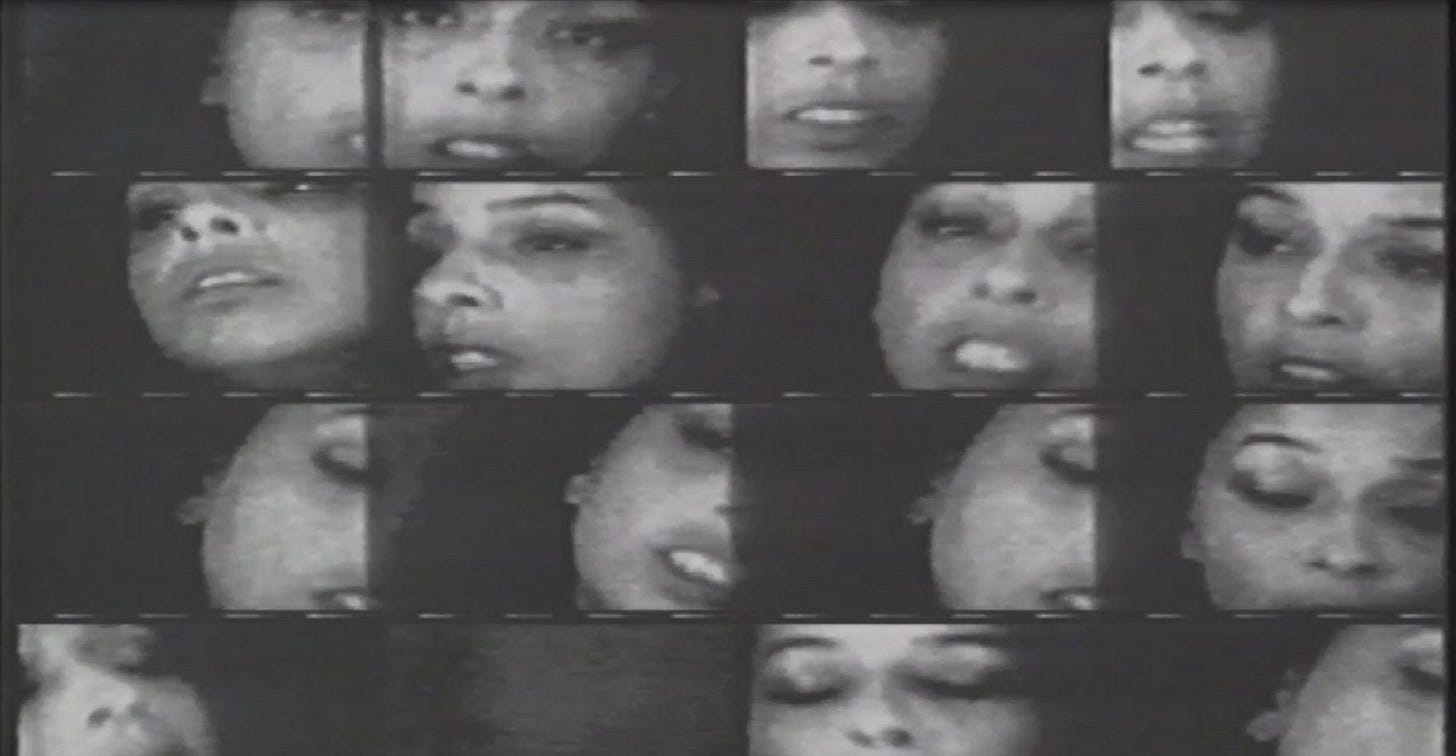 Could you speak to the range of the work shown in the series? The films were made across a wide expanse of time (1907–2018) and cover lots of different territory in terms of genre, resources, visibility and so on. Do some types of films in the series speak more naturally to the themes you're exploring than others?
DO: We wanted to shine a light on certain overlooked and under-seen stories of Black heroism from various angles, and present other works that are already well-known from this particular lens. With this series, we are drawing a through line within varying depictions, yet connected stories of heroism, on screen and in the real lives of these women. The 1907 short film Laughing Gas by Edwin S. Porter, starring Bertha Regustus, was a rare departure from the common racist stereotyping of early American cinema. For the last 15 or so seconds of the film, the camera stays focused on her face as she laughs hysterically. There is a certain fearlessness and bold expression in that moment of laughter that for me exemplifies heroism.
Another, Deafman Glance (1981) by Robert Wilson and starring dancer and performer Sheryl Sutton, is a made for television excerpt of the 1971 silent opera of the same title. Sutton created this character called 'Byrdwoman' for the epic, one which subverted the well-known mammy role. This part and other works she collaborated with Wilson on helped to establish her as a pioneer in avant-garde theater.
SM: When I look at the series I see a survey, but also a corrective; a mix of covered bases and (hopefully) provocative juxtapositions. Angela Bassett in Strange Days (1995) or Pam Grier in Jackie Brown (1997) are shoe-ins, just like it's hard to turn down an opportunity to screen Ruby Dee in Gone Are The Days! (1963). But we're also advocating works and the heroines who demand more attention.
Dara had the brilliant idea of pairing Carlos Diegues' Xica da Silva (1976) with Tracey Moffat's short Nice Coloured Girls (1987): the feature is a period piece about an enslaved woman who charmed her way into the colonizer aristocracy, while the short threads the plunder of Australia's indigenous people along with assertions of female sexuality in a 1980s nightclub—and the fear of abuse. Some of the inclusions honor careers that were curtailed, like Diana Sands as a Black photographer who gets mixed up with a bunch of white wannabe bohemians in Love as Disorder (1973). Fredi Washington is better known for the first Imitation of Life (1934), but she's just as heartbreaking in Allan Dwan's One Mile From Heaven (1937), a rare Thirties film about white racism, which was Washington's last appearance onscreen due to the difficulty of finding roles that weren't totally below her. Marta programmed that with Dudley Murphy's 1929 short Black and Tan Fantasy, where Washington plays opposite Duke Ellington as himself—a delirious, primo slice of early sound-era jazz cinema.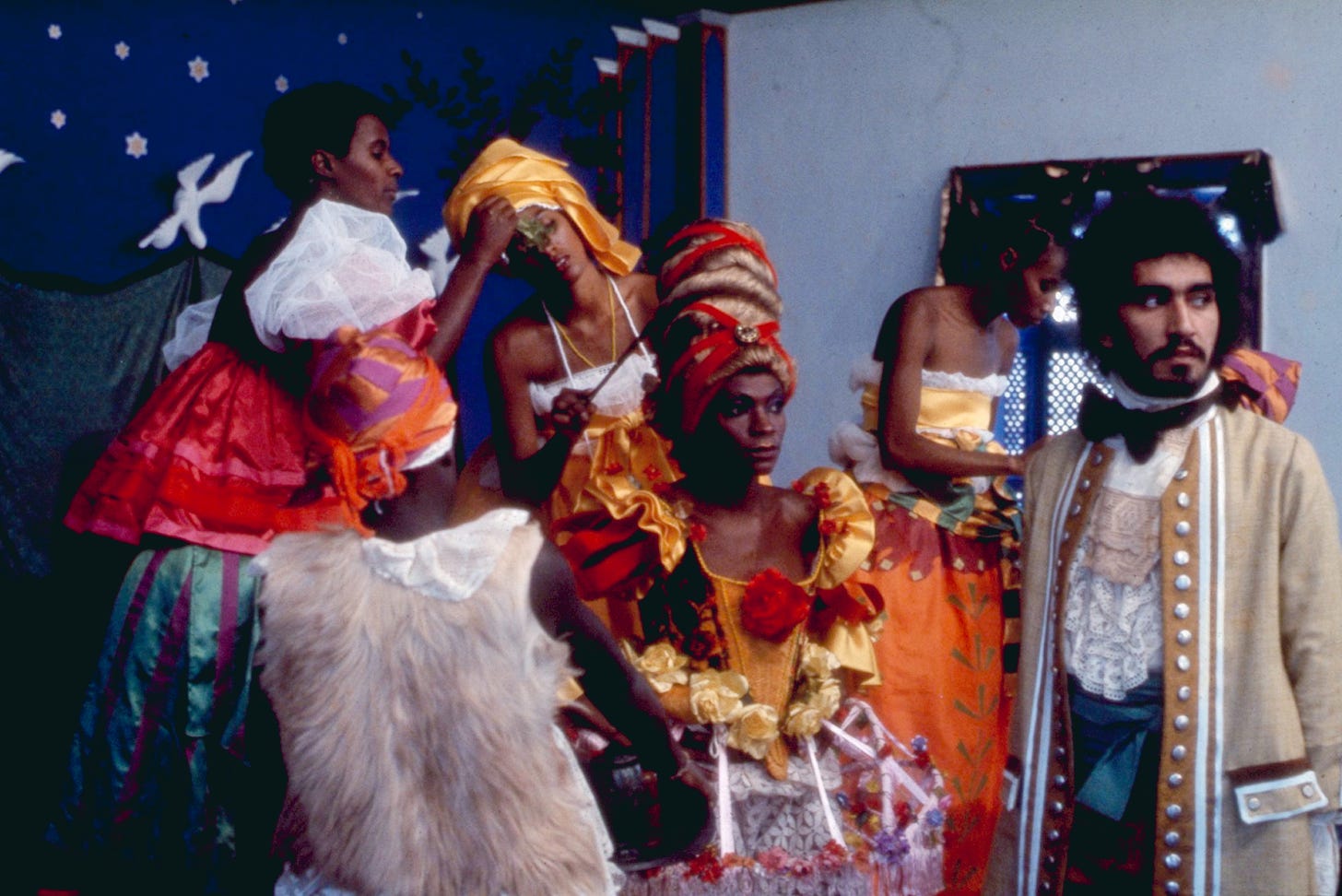 I'm very interested to hear more about your conception of "black heroine-ism." For those who aren't able to attend the series, could you try to give some particular clues as to which real life documentary subjects or fictional characters might best portray your idea of the black heroine?
DO: For me, Black heroines are women who are forces, who go out and fight for what they want and deserve and follow their dreams. This is very exemplary of many of the Black women I know, despite the many odds against us. Women who take control in their lives. There are stories of Black women celebrating their bodies and Black women artists expressing and healing themselves through dance, poetry, reflection and ritual. All by Myself: The Eartha Kitt Story (1982), which opens the series, is a treat to see for these exact reasons. There is that moment in the film when she is asked about not compromising her happiness for a man, and exclaims "...for what?", and then proceeds to laugh hysterically.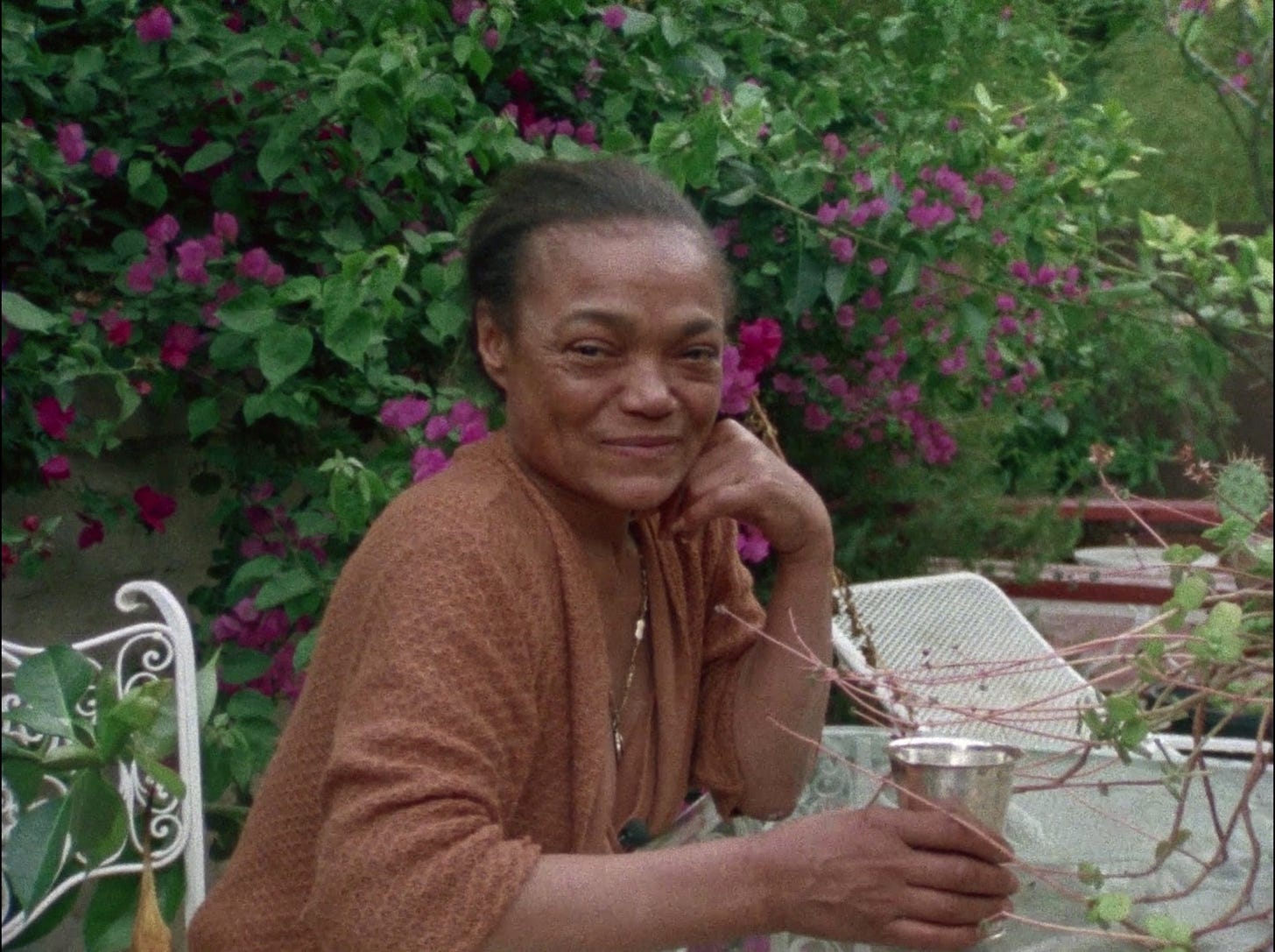 SM: I'm not the one to answer this, but we were talking about depictions of agency and courage, both in the context of working against a racist studio system and simply in everyday life. The jump-ropers—Nikki Adrienne Howell, Robin Watterson, Delores Finlayson and De'Shone Goodson, also known as "The Fantastic Four"—in Skip Blumberg's video documentary Pick Up Your Feet: The Double Dutch Show (1981) are a terrific example. They'll be at MoMA talking about the competition on Saturday, almost 40 years later.
Those themes could apply just as easily to the closely observed "performance" of Wilhamenia Dickens in David D. Williams' docu-fictions Lillian (1993) and Thirteen (1997), or to the entire careers of Eartha Kitt or Josephine Baker. On an entirely other tack, Sarah Maldoror's Sambizanga (1972) is a film both about, and of, profound courage in the Angolan struggle against Portuguese colonization.
Rather than being credited as independent programmers, you're both acknowledged as MoMA staff (Guest Assistants, Film, Department of Visitor Engagement). I work part time in an art museum bookshop myself to supplement my income from programming and writing, and I'm very interested in thinking about equitable ways institutions can acknowledge and support the creative talents of their staff working in departments other than curatorial. Could you speak to how this project developed and what it's been like working across departments within MoMA?
DO: We've all worked together at the Film Desk, it's a special place where many great conversations happen. We would always talk about the Film Desk being able to program a series, so it was nice to move that conversation into reality. It's been very exciting to dig through MoMA's collection, beyond what is searchable on the MoMA website. MoMA's film curators and other film department staff, as well as the Visitor Engagement staff have all been enthusiastic and supportive.
SM: Technically Dara and I are "Guest Specialists". Most of the research and discussion took place between June and October of last year, when the Museum was closed and our department (Visitor Engagement) was without visitors. I'm very grateful to the department heads in both VE and Film for approving the collaboration, as well as to Ron Magliozzi (Film Dept.) for coming up with the idea of this type of collaboration specifically. I think MoMA does a pretty good job putting a human face to its massive machinery, and I'm not just saying that because I work there; inviting people who are not expressly curators to collaborate on screening series is just one example.
This isn't film-related but, starting March 2nd, the Museum is offering visitors an audio playlist called Beyond the Uniform, in collaboration with the artist Chemi Rosado-Seijo. Guests can listen to the reflections of MoMA security guards on select pieces of art in the Museum, and the project also spotlights their creative lives outside their jobs. I find that commendable for an institution of MoMA's size.
In terms of the Film Desk, our job consists of helping a community of hardcore regular moviegoers get their tickets, so I'm looking forward to hearing what they have to say about It's All In Me.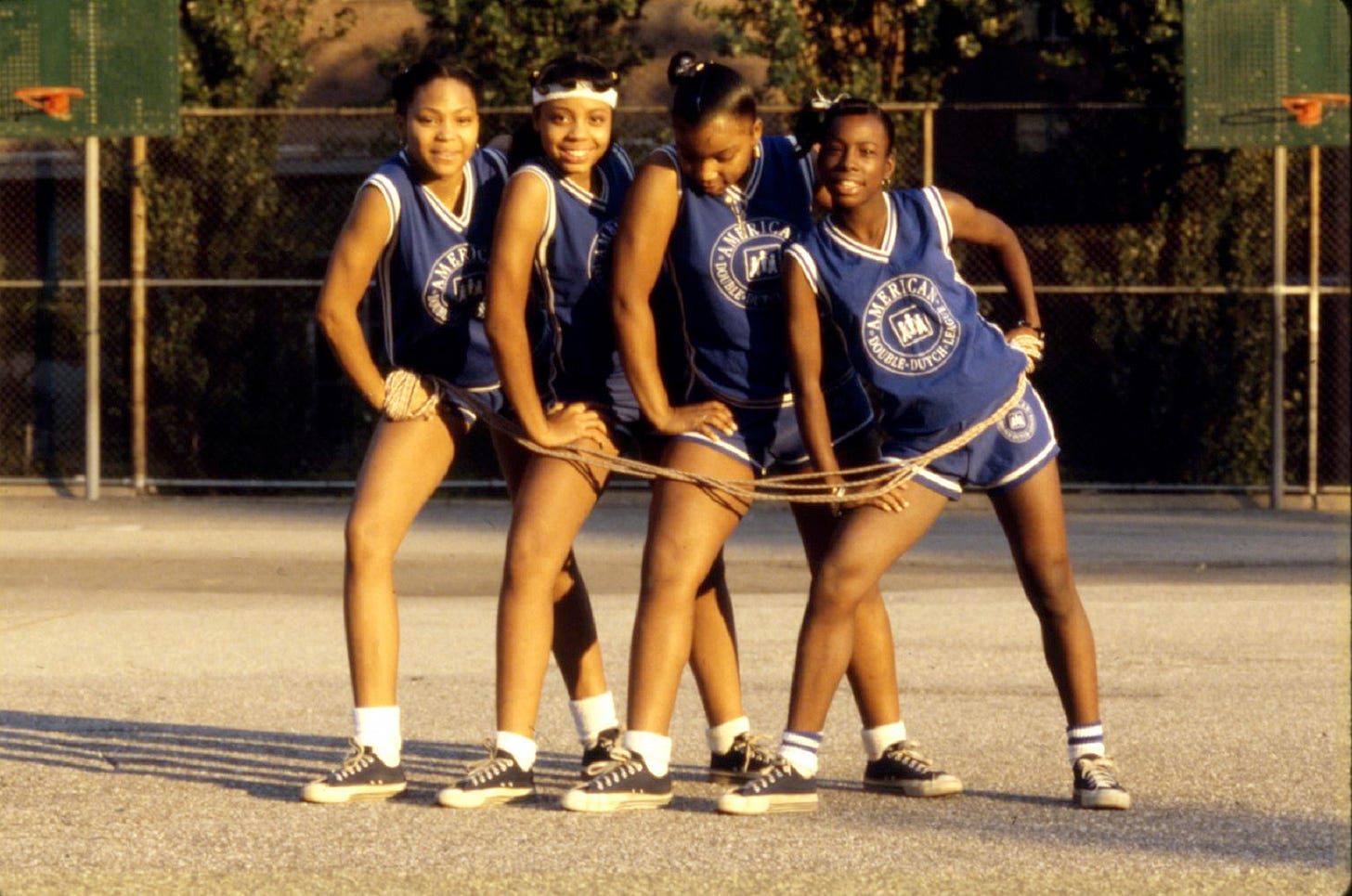 ---
Endnotes
Thank you to Dara Ojugbele & Steve Macfarlane for speaking with me. Once again, It's All in Me: Black Heroines is on at MoMA in New York from February 20–March 5.

Images: Gone Are the Days! (Nicholas Webster, 1963, US, Courtesy Everett Collection) // Cycles (Zeinabu irene Davis, 1989, US, Courtesy Women Make Movies) // Thulani (Doris Chase, 1984, US, Courtesy the artist) // Xica da Silva (Carlos Diegues, 1976, Brazil, Courtesy Everett Collection) // All by Myself: The Eartha Kitt Story (Christian Blackwood, 1982, US, Courtesy Christian Blackwood Productions) // Pick Up Your Feet: The Double Dutch Show (Skip Blumberg, 1981, US, © Peter AaronOTTO, courtesy of MoreArtistsMovies.com)

This week's news roundup coming tomorrow. And more soon! Lots of ideas in the works…
Thanks for reading! Subscribe if you're coming to this from the website and please share if you find this useful. While the main channel is this Substack newsletter, you can also find Rep Cinema International on Twitter, Instagram and in list form on Letterboxd.
Questions, comments or other inquiries: RepCinemaInternational@gmail.com
Rep Music International
 - updated with new old tunes from Jamaica + Japan